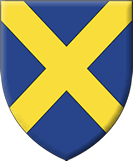 Are you ready to be counted in?
Time is running out to act on climate change.
Extreme weather events are taking lives and threatening habitats around the world.
But there is still time to turn things around if we all pull together and cut our carbon.
Which is why, along with other members of St. Albans Climate Action Network, St. Albans Friends of the Earth is asking you to join Count Us In.
It's a global movement asking everyone around the world to
​
choose one of 16 carbon cutting steps

pledge to take that step

see how everyone's actions add up to make a difference

take another step
Can we count on you to cut your carbon?
With the COP 26 Climate Talks taking place in November in Glasgow there's never been a more important time to show that we're serious about tackling climate change.
By signing up to Count Us In, not only will you be taking effective steps to cut your own carbon emissions, but you'll be showing other people in your community and around the world that they should be following suit and getting serious about the climate.
Signing up to Count Us In is easy. It only takes 2 minutes and you don't have to give your full name if you don't want to. Be sure to choose to join the St. Albans Team on Count Us In so that your carbon cutting pledges motivate other local people to take steps too.
To help you take one carbon cutting step in the 16 weeks coming into the COP 26 Climate Talks Radio Verulam have a Count Down to COP podcast series in which experts give their tips and Sustainable St. Albans have an expert blog for each of the 16 Count Us In steps.
Turning the tide on climate change won't be easy, but we can do this is we all pull together and do it one step at a time.
And finally... Get active on social media
If you've not joined the St.Albans Friends of the Earth Facebook Group yet, then there's no time like the present.
​
And get on Twitter to find us at @stalbansfoe
​
If you're really keen, then get some top tips to be really effective on social media here.