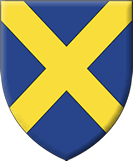 Join the Day of Action on Fuel Poverty 3rd December
As part of our United for Warm Homes campaign, we'll be joining the Day of Action on Fuel Poverty on 3rd December.
​
We'll be gathering together for a photo for the press and social media.
Our message to our politicians will be to take swift and transformative action to stop people going cold this winter and beyond.
Come along and be part of this!
Join our planning meeting on Monday 28th November 6.30 - 7.50pm when we'll be reviewing where we've got to gathering supporters for the campaign plus deciding on details for the photo and putting together some props.
We'll be meeting in the café at Dunelm (Alban Park Estate, 2 Hatfield Rd, St Albans AL4 0JJ). You'll find the café on the first floor, on the left hand side as you go up the stairs.
Put 9am on December 3rd in your diary and watch out for details of location and what to bring.
​
The Government is not doing enough to give short and long term solutions to the problems many people are having in keeping warm, and the Day of Action on 3rd December will start us on the path of pressurising this and future governments to address this problem for the good of people and the planet.
Join in to show that Warm Homes are important and needs action now.
​
Even if you can't make the meeting, put the Fuel Poverty Day of Action photo stunt into your diary. We'll be assembling for a photo in St Albans on 3rd December 9am - further details to follow.
And finally... Get active on social media
If you've not joined the St. Albans Friends of the Earth Facebook Group yet, then there's no time like the present.
​
And get on Twitter to find us at @stalbansfoe
​
If you're really keen, then get some top tips to be really effective on social media here.