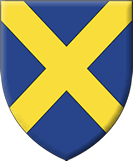 Home Heating and Fuel Poverty Campaign
Thank you so much to everyone who came along to our meeting yesterday launching the brand new Friends of the Earth campaign on Home Heating and Fuel Poverty.
The campaign will have 3 aims:
​
emergency support for households in the most need funded by a windfall tax


a programme providing free loft and cavity wall insulation to every house in the UK


a rapid increase in renewable energy production and a change in the energy system for good
This campaign aims to take these issues to the top of the political agenda for the next election.
The starting point is to learn more about the campaign and what we can do.
Whether you were able to make last night's meeting or not, you can learn more by joining one of the introductory webinars.
These are free and open to everyone who is interested.
There's a selection of dates to choose from, but all the webinars will cover the same material.
And finally... Get active on social media
If you've not joined the St. Albans Friends of the Earth Facebook Group yet, then there's no time like the present.
​
And get on Twitter to find us at @stalbansfoe
​
If you're really keen, then get some top tips to be really effective on social media here.