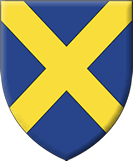 SustFest Green Gathering
Sunday 22nd May 12.00 - 3.00pm
The next St Albans Friends of the Earth event will be the Green Gathering on 22nd May noon-3pm on the Water Meadows between Westminster Lodge and the River Ver in Verulamium Park.
​
Bring a picnic (plastic free and plant based if you can), bring friends and family and enjoy a few hours in this lovely spot, chatting and exchanging news, doing a bit of networking and firing your motivation for environmental action in the coming months.
See you there!
Watch the recording of last month's environmental hustings
If you attended the St Albans Environment Hustings on Monday 25th April, thank you for joining us and posing such an excellent range of questions on topics as diverse as cycling to school, greenwashing, engaging businesses in the fight against climate change and protecting the greenbelt.
​
If you missed the event, you can watch the video recording on the 92.6fm Radio Verulam website
​
Alternatively, you can listen to podcasts of the hustings, available for you to listen to at your leisure
​
​
Air pollution is invisible, but it affects all us, here in St Albans.
It affects every organ in our body as well as contributing to climate change.
Pop your postcode into the Address Pollution website to find our what the air is like near you. Be prepared to be shocked.
​
I'll check the air pollution near me
But there is easy action we can take to clean up the air.
​
The main source of pollution is the burning of fossil fuels in vehicles - so obviously leaving the car at home is best.
​
But even if you do decide to drive, you can cut emissions from your car by accelerating more gently and by cutting the engine when you are stopped.
Stationary cars with engines left on can create pollution hot spots and if there's one near you, now is the time to tackle it.
To celebrate Clean Air Day on 16 June 2022, we're delighted that the Herts Climate Change and Sustainability Partnership are running a scheme to help you become a Local Air Quality Champion volunteer, trained to tackle idling drivers and cut air pollution.
Sign up now and find out more by emailing helen.burridge@eastherts.gov.uk
You'll receive training on:
​
Air pollution and health;

The approach to use when talking to drivers;

How to be persuasive in a short amount of time; and

How to respond to drivers' possible reasons for idling.

H&S and support on risk assessment/necessary paperwork submissions.
You'll also receive
​
Comms support;

Printed flyers, high-vis and other support as requested

and you'll work in pairs to engage with drivers and ask them to switch off their engines to help to improve local air quality.
And it's easier than you think!
​
Many drivers simply do not realise that idling is bad for air pollution and the approach of positive and constructive engagement has achieved an excellent success rate in other areas. The vast majority of drivers are very willing to switch off when encouraged to do so, and pledge not to idle in the future.
​
There will be a no-obligation information session via Zoom on Thursday 12th May at 8pm.
If you'd like to find out more about what's involved via the Zoom session or register to take part, please contact email helen.burridge@eastherts.gov.uk
And finally... Get active on social media
If you've not joined the St. Albans Friends of the Earth Facebook Group yet, then there's no time like the present.
​
And get on Twitter to find us at @stalbansfoe
​
If you're really keen, then get some top tips to be really effective on social media here.