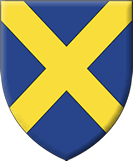 Put the Environment on the Agenda at the Local Elections
The District Council elections coming up on Thursday 5th May are crucial for ensuring environmental change at a local level over the next few years.
​
Join our online hustings at 7.30pm on 25th April to question speakers from each of the major parties on issues concerning the environment and sustainability and to hear what they are promising should their party be elected.
Speakers will be given time to outline their party's policies and answer questions from local people on matters such as climate action, parks and greenspaces, transport, the natural environment, planning, air quality, waste and more.
​
Book your place now and let's ensure that the environment is a priority for the District Council.
Join Friends of the Earth at Groundswell 2022
It's been a long time since we've been able to meet up with other Friends of the Earth and Climate Action groups, and some still may not feel ready to, but for those who are....
Tickets for Groundswell 2022 are now live! It will be a great opportunity for us to meet and network with activists and campaigners from different groups across the network.
BOOK YOUR PLACE AT GROUNDSWELL
Groundswell (or Egnio in Wales) is a series of events across England and Wales for groups, activists and supporters to attend. This year they will be in Bangor, Birmingham, Bristol, London, Manchester, Newcastle, Peterborough and Pontypridd.
This will be a brilliant event for all of us - whether you are a regular at our group meetings, keen to get more involved or just interested to find out more about climate campaigns and the movement for climate justice locally and globally.
You will be able to meet with other activists and groups, there will be inspiring speakers, and an introduction to getting involved in Friends of the Earth's new climate campaigns. You'll also get the chance to join practical workshops, find out more about Friends of the Earth's new strategy and more!
BOOK YOUR PLACE AT GROUNDSWELL
If you are planning to go to one of the events let us know, and we can look at travelling together and think about how we bring the ideas and information on the day back to our next group meeting.
And finally... Get active on social media
If you've not joined the St. Albans Friends of the Earth Facebook Group yet, then there's no time like the present.
​
And get on Twitter to find us at @stalbansfoe
​
If you're really keen, then get some top tips to be really effective on social media here.