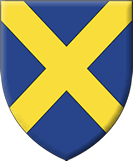 What kind of group?
It could be any group - a school, church, a local charity, even a local business.
What should I say that the campaign is about?
The campaign has 3 asks:
​
Financial help for those who can't afford to heat their homes - even around relatively wealthy St Albans people are living in fuel poverty and are forced to choose between food and heating.​
​
A nationwide insulation programme - our homes are some of the worst insulated in Europe so we're wasting money and green house gases trying to heat badly insulated homes. ​
​​
Fix our broken energy system - we need to move away from expensive, polluting fossil fuels and move swiftly to an energy system based on clean, affordable renewable energy.
​
Why would a group want to support this campaign?
If successful, this campaign will mean that local school children won't go home to cold homes, that people with disabilities won't be left shivering and we'll slash our emissions of polluting greenhouse gases. Any group that's concerned about people or the environment will want to see this campaign succeed.
What does the group have to do?
It's easy - they just need to email their logo to stalbansfoe@hotmail.com so that it can go on the United for Warm Homes supporters page of our website so those in power can see it and act. If they would like to be involved further in the campaign then we'd love them to join as partners, but if not, this demonstration of their support is all that's needed.
So please can you email, phone or speak to someone from one group this week, and let us know how you get on? Thank you so much.
Will you sign the petition to help Fight the Freight?
This picture is similar to what an area of green fields and woodland the size of 420 football pitches will look like if the planned Park Street Strategic Rail Freight Interchange goes ahead.
​
Not only will greenspace be lost and woods destroyed, but pollution levels around local roads will increase with the additional lorries leaving the site and noise from 750m long freight trains will carry across the district.
​
Help local campaigners opposing this development by checking out their Facebook page and sharing posts, and by signing their petition.
And finally... Get active on social media
If you've not joined the St. Albans Friends of the Earth Facebook Group yet, then there's no time like the present.
​
And get on Twitter to find us at @stalbansfoe
​
If you're really keen, then get some top tips to be really effective on social media here.