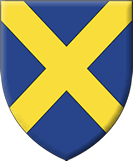 United for Warm Homes Campaign
In case you haven't heard, United for Warm Homes is the new Friends of the Earth campaign, and, following the huge interest in the campaign at our meeting, we've now signed up to join in as St. Albans for Warm Homes.
​
It promises to be a great campaign, addressing climate change and helping households in need whilst building bridges with other groups.
Hopefully you were able to attend the meeting or take part in one of the online launch webinars, but if you weren't, don't worry because you can catch up by watching this recording of the launch presentation which explains what the campaign is all about.
Or perhaps you'd simply like to read more about the campaign, in which case head to the United for Warm Homes website:
The Warm this Winter coalition, of which Friends of the Earth is a part, has launched on online petition asking the Government to take action to urgently help people and fix the UK's broken energy system (we know it's likely to be a long campaign, but it's never too early to ask !). Please help us by signing the petition.
So what's next for St Albans for Warm Homes?
We'll be getting together again on Monday 24th October at 7pm to start planning how to build community partnerships to support the campaign. The meeting will be in person at the Highfield Park Visitor Centre (the same venue we had our AGM). The full address is:
​
Highfield Park Visitor Centre
Hill End Lane
St Albans
AL4 0RA
Pop the date in your diary and we look forward to seeing you then.
Greening our money has been calculated to be one of the best things we can do for the planet - more effective even than giving up meat or stopping flying.
Back in 2019, Greta Thunberg said,
"Stop funding the things that destroy nature and pay for the things that help it. It is that simple."
But is it that simple? If you're a woman, that's where Money Movers workshops might be able to help
Money Movers is an independent not-for-profit movement led by Huddlecraft, initiated by and under license from Friends of the Earth.
Huddlecraft is an award-winning social business harnessing the power of peer groups to create change.
Local Friends of the Earth member, Sarah Maclaren is running a series of 3 Money Movers workshops to help empower women to take climate action with their finances.
To find out more and sign up for these free workshops email MoneyMoversSarah@gmail.com
Whether you have savings or debt, a pension or a mortgage, or even just a current account, these workshops are for you. They will not be giving financial advice or forcing you to make any changes, but will provide an exploration of what's possible and how to make changes if you want.
The workshops promise to be fun and empowering, so email Sarah on MoneyMoversSarah@gmail.com to find out more and book your place.
And finally... Get active on social media
If you've not joined the St. Albans Friends of the Earth Facebook Group yet, then there's no time like the present.
​
And get on Twitter to find us at @stalbansfoe
​
If you're really keen, then get some top tips to be really effective on social media here.