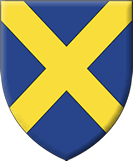 Cold home? Big bills? Want to live more sustainably?
...then this is the event for you!
​
As part of this year's St Albans Sustainability Festival we're holding a community drop-in session to help everyone prepare for next winter and make their home more energy efficient now.
​
It's on Saturday 17th June 2-4pm at Marshalswick Community Centre.
​
Whether you're dreading trying to keep your home warm (or struggling to keep it cool), looking to try and reduce your bills or want to make your home more sustainable, you'll find there's lots of help and advice at this event.
Will you share our petition asking your MP to join the fight for Warm Homes?
You'll remember I asked you to sign our petition to your MP asking them to work for
​
Urgent support for people dealing with sky-high energy bills. Far more help is needed – through price guarantees, targeted extra payments and fair energy pricing.
​​
A new emergency programme to insulate our heat-leaking homes. Upgrading our homes with insulation is the cheapest and easiest way to permanently reduce our bills and cut emissions.
​​
An energy system powered by cheap, green renewables. To end the need for expensive and polluting gas in the long term, we must move to a homegrown, renewable energy system.
​​
Thank you so much if you've already signed - if not, there's still time!
​
Can you help our chances of success by sharing the petition with your friends & family?
Money Movers is a nationwide movement supported by Friends of the Earth.
​
It's a movement of women supporting each other to take climate action with their personal finances.
​
After the success of her first series of Money Movers workshops, we're delighted that local Friend of the Earth member Sarah is running a second series for local women in Harpenden and St Albans
Sarah will be running a total of three sessions in Harpenden, designed to help you get inspired and begin the work of greening your finances.
​
Sarah says, "This single action is 21x more powerful than eating less meat, using public transport, cutting water and flying less! It's one of the most important things you will ever do to influence and create the world you want to see"
​
To find out more and to register email Sarah on moneymoverssarah@gmail.com
And finally... Get active on social media
If you've not joined the St. Albans Friends of the Earth Facebook Group yet, then there's no time like the present.
​
And get on Twitter to find us at @stalbansfoe
​
If you're really keen, then get some top tips to be really effective on social media here.