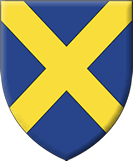 Save St. Albans Greenbelt Walk
Sunday 6th March
Whether you'd like to understand more about what might be planned for north of St Albans, connect with other greenbelt campaigners or just enjoy a walk in beautiful countryside, join us and Save St. Albans Greenbelt on Sunday 6th March at 2pm at the Sandridge Village Hall car park.
​
We'll walk for a couple of hours, with options for shorter routes, finishing at 4pm at the Green Man Pub for a drink and a slice of cake.
​
Everyone is welcome. Bring friends, children, dogs, litter pickers.
Earth Hour 2022
Saturday 26th March 8.30pm
Remember the feeling of solidarity with people around the world when we gathered in support of a strong agreement at COP26?
​
Show that solidarity with the planet again by taking part in this year's Earth Hour.
But Earth Hour is more than a symbol of solidarity - it's a catalyst for change, harnessing the power of the crowd.
​
It's easy to do - switch off your lights for one hour on 26th March from 8.30pm.
​
We're delighted St Albans Cathedral have agreed to join in and will be illuminating the Cathedral in green for the hour before Earth Hour before plunging it into darkness.
​
You can also help by spreading the word on social media - follow @stalbansfoe on Twitter and join the St Albans Friends of the Earth Facebook group - where we'll be sharing a special 'blackout icon' for you to set as your temporary profile picture for Earth Hour.
Help us respond to the proposed
Luton Airport Expansion plan
Luton Airport are proposing expanding from 18 million to over 32 million passengers per year which will entail more climate wrecking greenhouse gas emissions, air pollution and congestion.
​
Andrew Lambourne of protest group LADACAN will join us for our meeting at 7.30pm on Monday 14th March to give a short presentation on how you can best respond to Luton Airport's consultation on expansion of the airport.
Everyone is welcome.
Zoom details for the meeting
Meeting join link:
https://us06web.zoom.us/j/81076878642?pwd=UjJwekd4ZVdua1BINXZ2SDZxNDJiUT09​
Meeting ID: 810 7687 8642
Password: 248233
​
There is also a parliamentary petition that you can sign to show your opposition to these plans. Please sign the petition and share it with your friends.
Whilst turning our houses into super energy efficient houses is impossible for all but a few, Passivhaus' still have features that we can incorporate into our houses to make them more efficient.
​
The Brambles is a beautiful new Passivhaus in Harpenden and owner, Linda, has kindly agreed to show 6 of us around, giving us tips about elements of her Passivhaus that could help our own houses use less energy whilst still being comfortable to live in.
​
If you'd like to be part of that group at 7.30 pm on 4th April email stalbansfoe@hotmail.com giving your name. Places are very limited so will be allotted on a first come, first served basis.
And finally... Get active on social media
If you've not joined the St. Albans Friends of the Earth Facebook Group yet, then there's no time like the present.
​
And get on Twitter to find us at @stalbansfoe
​
If you're really keen, then get some top tips to be really effective on social media here.