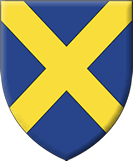 6th November 2021
Don't let our planet burn!
Join our public protest to send a message to our leaders to take climate action now, and reach an effective and fair agreement at the Glasgow COP26 Climate Talks.
​
Meet from 11.30am on the paved area between the St Albans Arena and the St Albans District Council offices ready to march to the St Albans Clock Tower at 12 noon in solidarity with the marches in Glasgow, London and elsewhere.
​
At the Clock Tower we'll have speeches, including from the St Albans MP, Daisy Cooper.
​
The protest is part of the Global Day of Climate Action for Justice
​
Everyone is welcome. This protest is intended to be law abiding, peaceful and family friendly. Please bring placards if you have them.
​
Please stay at home if you have COVID symptoms or have tested positive for COVID and respect others' concerns and safety.
​
Add your message of hope for the COP26 Climate Talks
During October, we'll be asking the residents of St Albans to give us their message to world leaders ahead of the climate change summit in Glasgow. These will then be used to help create our 'Globe of Hope' ahead of our COP26 Day of Action event on Saturday 6th November beginning 11.30 outside St.Albans District Council Offices.
​
We're asking as many of you as possible to join on us on our walk, carrying our Globe of Hope, from the St.Albans District Council Offices to the market place before reaching the historic Clock Tower where we'll be joined by a number of key speakers as we come together and call for our world leaders to tackle the potential catastrophe our world faces if action isn't taken now.
​
Make sure your voice is added to the millions of those around the world.
​